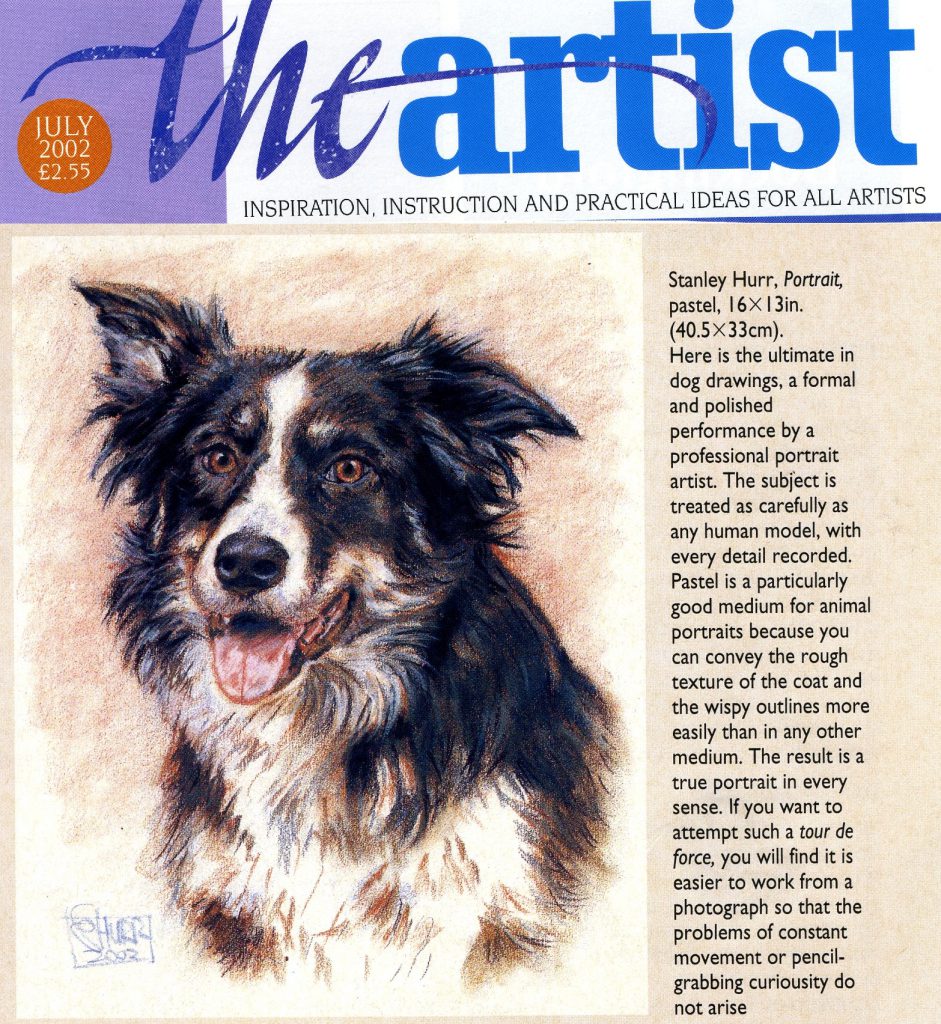 I can't thank you enough Stan, the picture I asked you to do for my husband was fantastic & I'm already thinking of my next one.
Hi Stan, Just emailing to say a massive Thank You for the portraits, they were delivered yesterday. Fantastic work once again.
Hello Stan, I just wanted to say a HUGE THANK YOU for the BEAUTIFUL DRAWING that you did of MY BELOVED DOG DOUGAL yesterday, it has brought me much comfort these past 24 hours, you captured his character so well.
Hi Stan, Just to let you know that my son & granddaughter were thrilled with the portrait of her, Thank you so much.
Hi Stan
The portrait arrived in this afternoon's post. We are delighted with it - you have captured Finn and Honey perfectly. We will be off to the framer tomorrow!
Once again, many thanks.
I posted the portrait and your business card on my facebook with the comment…Thank you Stanley Hurr for capturing the Soul of my beautiful boy.
I honestly can't thank you enough. You have an amazing talent.
Andy, my husband, had a wonderful 70th birthday yesterday.

The caricature that you did with the steam train and the Sheffield Wednesday connection was a huge success. He loved it and it became the prime talking point with every visitor we had.

Thank you SO much.
You did a portrait of my mums dog on Friday and I just wanted to say thank you so much, my mum was over the moon with it and felt you had really captured her dog Ember. Thanks so much
Stan its fab, thank you so much, Ross loves the card.
Thanks the picture went down well so thanks for all your hard work.
Hello I just received my picture and I absolutely love it knew I wouldn't be disappointed I have another fantastic picture of one of my children beautifully drawn by you, soon I will ask you to draw my dog