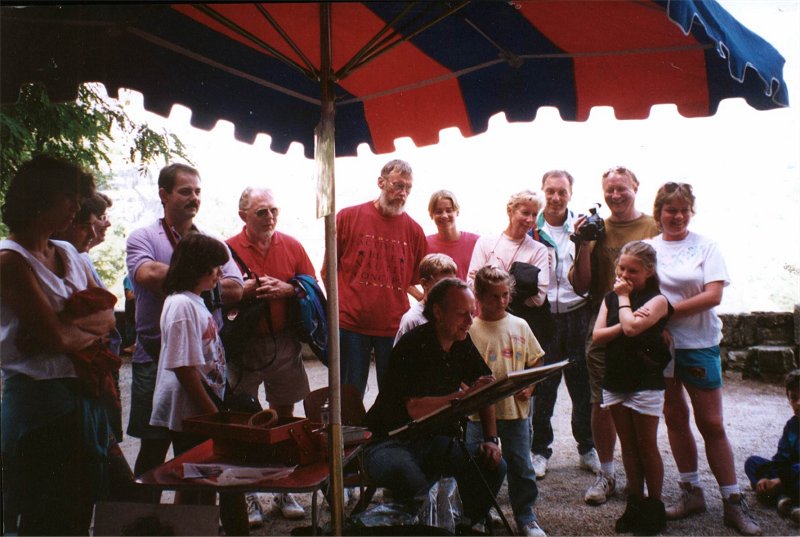 Stan has been a professional artist since 1980. He has experience in magazine illustration, murals, figurative and landscape painting; in oils, watercolour, acrylics, pastels and charcoal; combined with live performance as a caricaturist at functions and thousands of portraits drawn over the years.
He is self-taught: his figurative work owes a lot to the impressionists, especially Monet, Sisley and Degas; and his portraits to John Singer Sargent. Born in 1953 in London, England, Stan has since lived and worked in Australia, New Zealand, Spain, France and a year in Mexico! He has a French wife and 3 bilingual boys.
Get your portrait or caricature drawn live too!
Stan regularly visits shopping centres to draw members of the public,
take a look at the Event List to see where he'll be next…